Sea Cadets from the Peterson Division, Long Island, NY and Wahoo Division, Williamsport, PA
take time out from their shipboard duties on the USS Kennedy to do some sightseeing in Boston, MA.
The following was originally published in the "
Christian Science Monitor
" Showcase section as slide #12 of the SailBoston slideshow on Thursday, 13 July 2000. The kind folks at the CSM have graciously granted their permission to reproduce this photo, to the "The Pete" exclusively and with no rights of reassignment.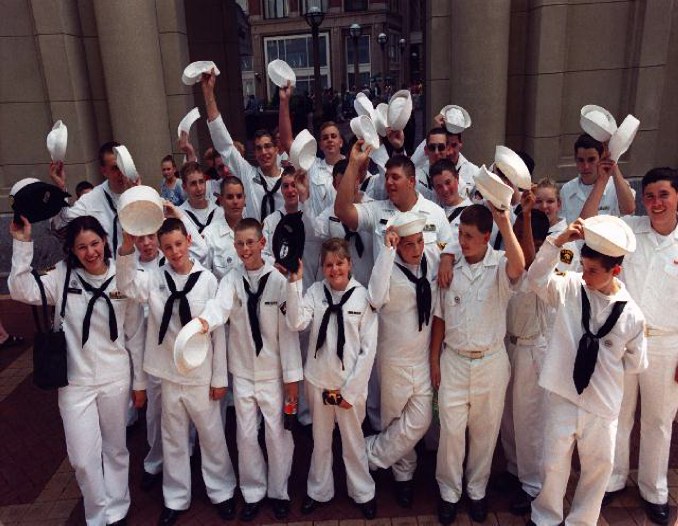 WHICH WAY IS THE AQUARIUM?
Searching for some on-land excitement, US Naval Sea cadets wave as they head toward the
New England Aquarium. They traveled from New York on the aircraft carrier USS John F. Kennedy.